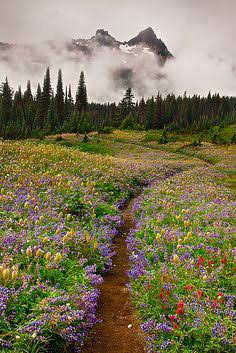 Attorney Lavender will implement a complete program for divorce mediation in Cape Cod, MA which incorporates essential practical financial planning and legal information regarding property division, tax, debt matters and child custody and support—enabling the couple to make informed, self-determined decisions within a comfortable and emotionally supportive environment.*
Services include:
Mediated informational and legal decision making sessions
Guidance on necessary information gathering
Referring to additional support services, such as mental health counseling, vocational training, financial counseling, appraisers, college financial aid, etc.
Preparation of all legal and non-legal documents
Court Hearing Preparation
Obtaining divorce on "uncontested no fault" grounds
Divorce Mediation Fees
The fees for mediation are substantially less expensive than those of a two-lawyer divorce. The actual fee charged will depend upon the number of variables: the complexity of the issues, the ability of the Parties to negotiate without defensiveness or other negativity, and the legal documents necessary to complete the divorce. Atty. Lavender frequently completes the entire divorce for less than the cost of one retainer for one attorney, and this cost is then divided between two people.
Many potential clients, legitimately, request fee estimates on the telephone. Please understand that my unwillingness to do that is a function of experience, not evasiveness. Imagine a couple calling in who has thirty years of marriage, adult children in college and ten million dollars of assets, including commercial and rental properties. Imagine another couple, married for under five years, no children, with a mortgaged house and credit cards.
 In both cases the fees are a fraction of the alternative, both having dispensed with temporary orders, discovery (interrogatories, depositions, the compelled production of financial documents), pretrial hearings, four-way intimidation-based conferences, and ultimately a trial –all multiplied times two attorneys!
My point is that, on our first introductory meeting, your specific fees, always comparatively reasonable, will be accurately estimated after your case has been properly evaluated and the scope of services is known.
Couple takes responsibility for own decisions
-vs-
Couple abdicates decision making to lawyer or judge
Based on win-win conflict resolution strategy. Both persons' wishes and objectives are respected. Cooperation and trust are developed.
-vs-
Based on win-lose conflict resolution strategy. Each attorney is being paid to win best possible settlement for his or her client. Often results in protracted haggling, confrontation, hostility and bitterness.
Direct communication is the basis upon which decisions are made.
-vs-
Communication between couple is discouraged. Communication takes place through costly conduit of two attorneys.
Divorce mediation in Cape Cod, MA integrates couples' feelings and emotions into legal decision making.
-vs-
Adversary system often disregards emotional aspects during legal posturing.
Couple arrives at own settlement with benefit of experienced mediator/attorney. Divorce mediator in Cape Cod, MA seeks to encourage decisions both Parties can live with.
-vs-
Settlement is often imposed by judge. Judge knows the couple for finite period of time and makes decisions that will impact couple for years.
Strong commitment to results due to active participation which decreases need for future legal confrontation.
-vs-
Lack of commitment to results due to lack of participation in agreements; Parties often return to court.
Children's well-being is prime focus of mediation. Couple is encouraged to set aside personal animosity and search for terms that will best serve their children.
-vs-
Children often suffer long-term trauma as a result of battle between parents. Children often used as pawns to gain concessions from the other side.
Structured sessions and planned agenda, plus established time frame for reaching agreement.
-vs-
Unknown length of time for the process. Potential for protracted legal battles.
* Attorney Lavender does not represent either or both Parties. Each Party is encouraged to have their legal agreements reviewed by independent counsel. * All Legal Rights Preserved